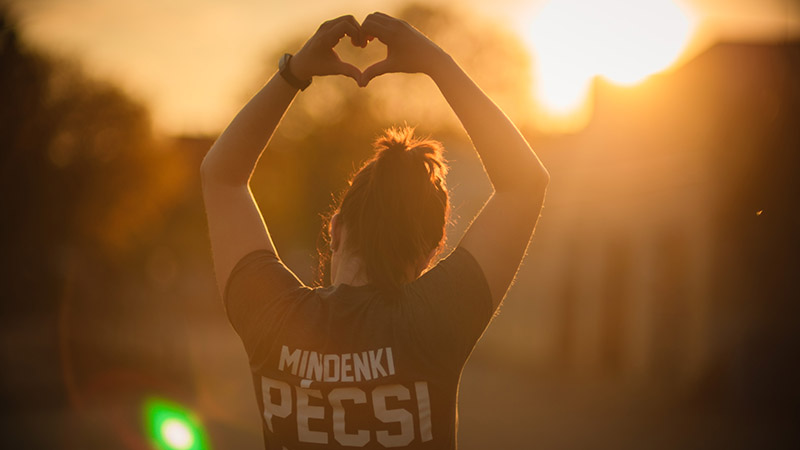 The UP University Student Council (EHÖK) has established a scholarship from its own revenues for the students who participate in the UP health volunteer programs in order to prevent the coronavirus and to eliminate its consequences. The student council distributes about one and a half million HUF a month among the assisting students, which means an hourly rate of 2000-2500 HUF.
Students participating in university volunteer health programs will be entitled for a monthly scholarship proportionate to the number of hours of confirmed volunteer activity by the volunteer program leader. Based on the certification of the volunteer program leader, the application forms will be sent by the EHÖK to the students concerned to their e-mail address provided in the education system, thus helping to ensure quick administration. The student council provides an opportunity to apply for the scholarship as early as April.
EHÖK also seeks to support the activities of students who volunteer in non-healthcare fields, for which purpose a database has been created. This allows them to effectively coordinate students who volunteer in packing and shipping packages, shopping, helping the elderly, childcare, or tutoring.
Arnold Koltai, President of UP EHÖK, said in connection with the health scholarship program:
"The students of the University of Pécs traditionally like to stand up for noble causes and goals. This has already been proven in many cases, such as winning the category of the biggest universities in the National Higher Education Blood Donation Competition in the 2015/2016 academic year, or during the 2013 flood when a bus full of students from Pécs came together in a few days and built the dam several hundred meters long, while medical students offer the full revenue of their biggest event, the International Evening, to national healthcare every year. Therefore, it is no surprise that they would like to help in the current situation as well. Even before the scholarship has been announced, many students volunteered, this can be more of an extra motivation for them, an element with which we can thank them for their selfless help."
Source:
PTE