Coaching at the UP MS
Learn and grow!
THE OBJECTIVE OF COACHING SERVICES: Supporting managers and staff in managing changes building on their own resources and increase their individual and organisational effectiveness.
What is coaching?
It is a partnership, a supportive conversation in which the coach inspires the client to do their best under the circumstances in a specific situation at a specific time to reach their own solution.
The actors in the coaching process are the coachee (client) and the coach
Role of the Coach
The coach helps the manager or employee to develop by mobilising His/her existing knowledge and resources, to overcome his/ her obstacles, to perform effectively in his/her own life and in the organisation, finding the intersection between individual and organisational goals. All this taking place in a positive, conforming, and inspiring atmosphere.
The Role of a Coachee
The coachee is responsible for his/her own development and change through finding his/her own solutions for his/her work and life.
Who can apply?
people employed by or students at the University of Pécs Medical School (senior managers, middle managers, lecturers, researchers, administrative staff, students)
preference will be given to those who have already attended the "7 Habits of Highly Effective People" training for their personal development, and
leaders who have completed the training "The 4 Key Roles of Leaders" or " The 6 Critical Practices for Leading a Team"
What topics can you contact us about?
leadership, leadership development
organisational development
competence development
change management
cooperation difficulties
quality assurance
health – work – private life balance
crisis management
or if you are stuck on something and want support and to find a solution
What is not coaching?
coaching is not a friendly chat without specific goals, support
it is not a psychological help (this is provided by the Health Psychology Counselling pszikon.aok.pte.hu/en​)
How can you apply?
We look forward to receiving your application!
The coaches' profiles can be opened by clicking on their names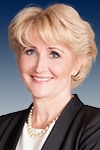 Dr. Füzesi Zsuzsanna : business and SolutionFocus coaching qualifications, leadership experience, executive and leadership coaching
Dr. Gács Boróka: life coaching (and health- coaching) with qualifications in individual coaching, research coaching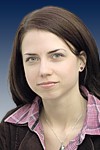 Dr. Horváth-Sarródi Andrea: life-coaching with qualification in life coaching (for students and staff of the Your Life project)
Szabó István: business coaching by qualification, individual and junior coaching for administration staff and students
Dr. Varga Zsuzsanna: business coaching qualifications, leadership experience, executive and leadership coaching
Factsheets (In Hungarian)