The Educatio International Education Expo has been organised for the 23th time this year in Budapest between January 12 and 14. All ten faculties of the University of Pécs has attended the event. The Medical School and Faculty of Pharmacy were represented by the staff of the Strategic Marketing and Recruitment Office, students from the High School Mentor Program and colleagues from the 3D Centre.
The stand of the Medical School was very popular this year too and attracted many interested students. Aside from providing information, high schools students could try suturing, tooth fillings, cream mixing, get to know medicinal plants and the technologies at the 3D centre. They had the opportunity to ask questions from higher year and graduated mentors about university life and the admission process. PIXBOX, a service loved by many was also available at the Faculty of Pharmacy's stand, where participants could get their picture take as a memento.
Dr. Miklós Nyitrai dean also attended the event on Saturday, since he believes that personally talking to students interested in medicine is very important.
Gallery: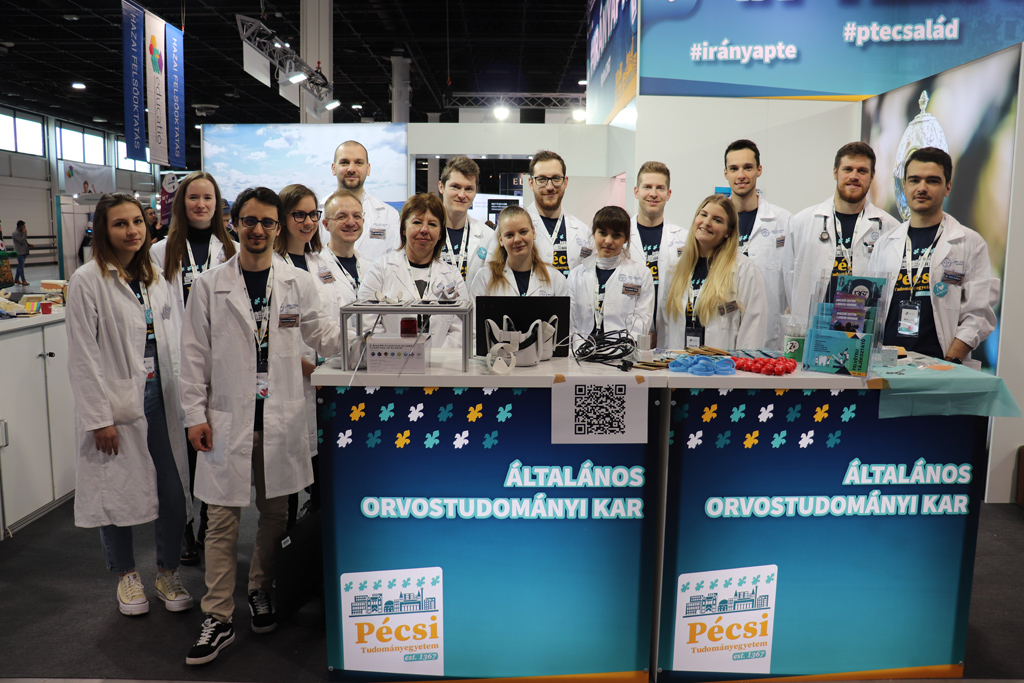 Photo:
Máté LORENCZ